Handmade Katana with Mini Tanto -
SW-366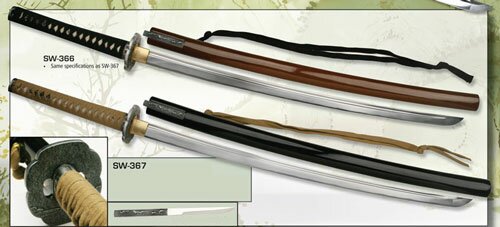 Handmade Katana with Mini Tanto
Master Cutlery handmade katana.
High carbon steel blade, hand forged, sharp, with bohi. Full tang construction, two mekugi, can be disassembled. Authentic Ray Skin wrapped handle. Saya - wooden with kozuka. Include cotton sword bag.
SW-366 - black tsuka ito, with brown saya.
SW-367 - brown tsuka ito, with black saya.
Customers who bought this item also bought: