Knife Cold Steel K4 Neck Knife Serrated -
53T4S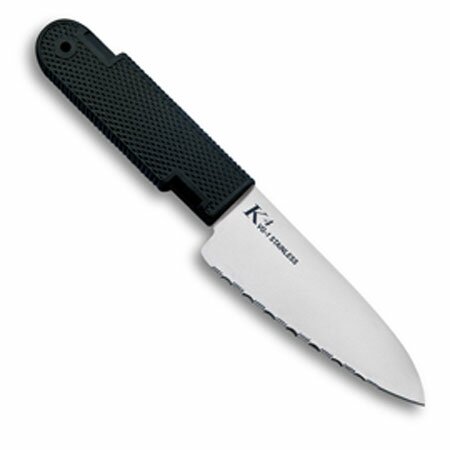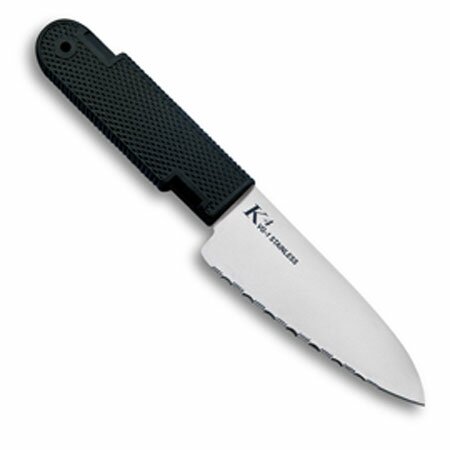 Knife Cold Steel K4 Neck Knife Serrated
The infinitely versatile K4 Neck Knife is the ideal outdoors companion. It's meant to be casually worn around the neck, so it comes with a terrific Secure-Ex sheath and steel bead chain lanyard so you'll have it with you wherever you go. Weather you're hiking, camping, fishing, boating, or in an emergency, even defending your life, this little dynamo can do it all!
The blade features a full tang to make it as strong as possible, and is flat ground to a micro thin edge, then hand honed to razor sharpness. It is available with a plain edge that will zip effortlessly through a host of common materials or a serrated edge for tougher, more fibrous targets.
The well-designed handle is comfortable in just about any grip style you could imagine. It's light, thin and relatively flat so it disappears discreetly under a shirt, jacket or sweater. And for a rock solid, secure grip it's subtlety contoured, with strategic finger grooves and deep checkering.
Together, our K4 knife, sheath and bead lanyard only weigh 3.7 ounces making it one of the lightest and most effective neck knives around.
Customers who bought this item also bought: