Category:
»
Collections
»
Other
Hanwei Hand and a Half Letter Opener -
MH2249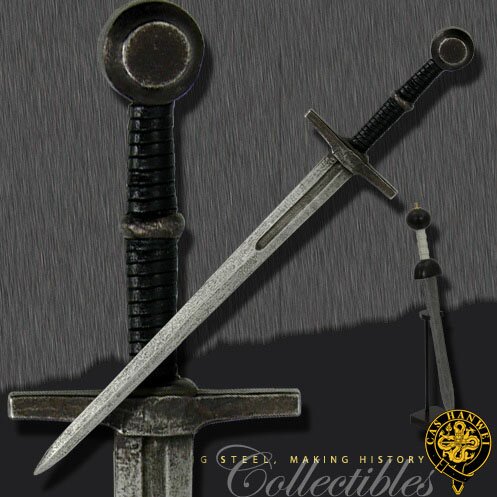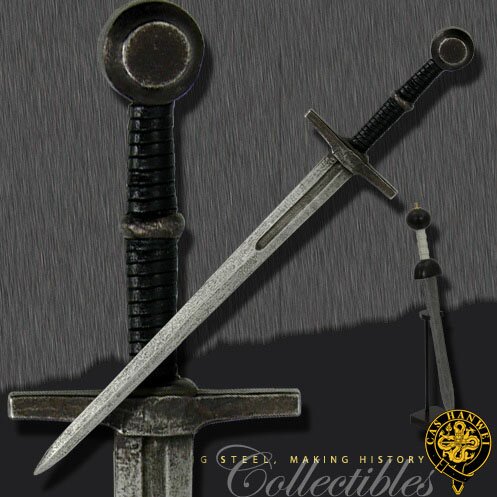 Hanwei Hand and a Half Letter Opener
The Hand-and-a-Half Sword, so-called because it could be used a either a single-handed or two-handed weapon, provided powerful versatility for the knights of the 14th and 15th centuries. Classically simple in design, the sword is featured in many European illustrations and stone carvings of the period.
These letter openers from CAS Hanwei are the perfect functional accent to any home or office decor. Crafted in steel with a distinctive antiqued patina, each piece is a small version of one of our full-sized swords and represents a style unique to its own time in history. Each is provided with its own stand and is packaged with a card detailing its origins.
Customers who bought this item also bought: