Category:
»
Swords, daggers, axes
»
Iaito
Hanwei Shinto Iaito -
SH6004IGG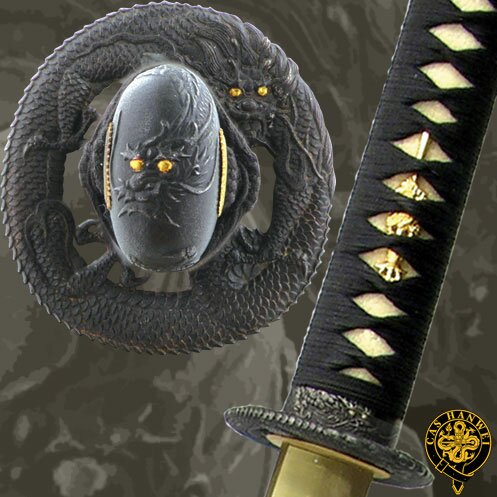 Hanwei Shinto Iaito
The Shinto Iaito Katana has a hand forged unsharpened stainless steel blade. The stainless steel blade not only provides a maintenance free blade but more importantly provides the correct weight and balance needed for the rigors of repetitive drawing and sword motion practice. The blade features a deep Bo-Hi to provide audible feedback when the sword is swung. The Saya has been constructed from hard wood and finished in a deep black lacquer with a black Japanese cotton sageo. A finely rendered dragon, detailed in gold, with true front and back detail, forms the black iron Tsuba.