Category:
»
Swords, daggers, axes
»
Rapiers
Hanwei Trident Main Gauche -
SH1031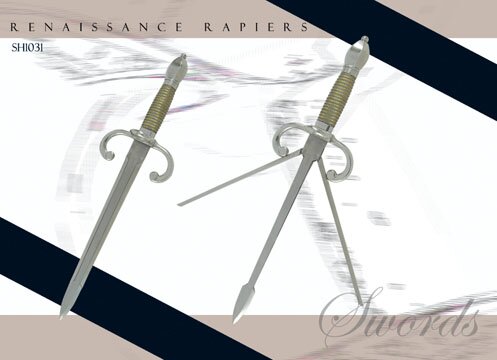 Hanwei Trident Main Gauche
Replicating a 17th century museum piece, our Trident Main Gauche illustrates the skill and ingenuity of the bladesmiths of the period. Worn as a straight dagger, the weapon becomes a highly effective main gauche at the touch of a button, when the spring-loaded side pieces of the split blade fly open to become blade trappers. At the same time, the offensive capability provided by the point is retained.