Category:
»
Swords, daggers, axes
»
Sabers
Hanwei VOC Cutlass -
SH2374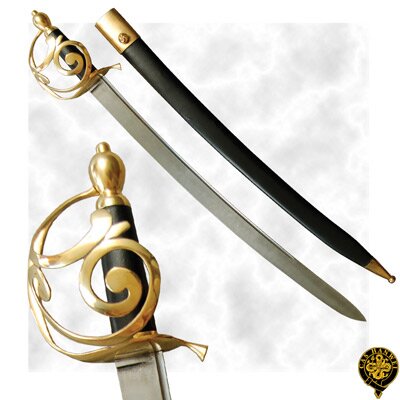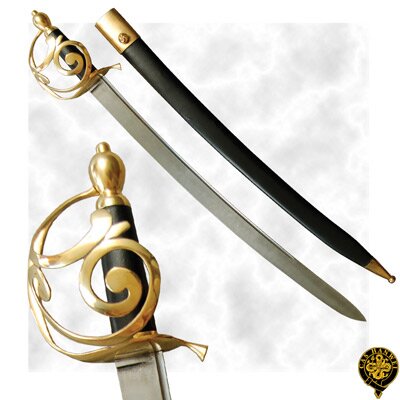 Hanwei VOC Cutlass
Our Cutlass design is taken from an original made to the specifications of the Dutch East India Company (Verenigde Oostindische Compagnie, VOC), dating from about 1780. The lightly antiqued high carbon steel blade has a distal taper, with fullers on both sides along the spine, and handles well. It is fully tempered and while provided un-edged, for re-enactment purposes, it is capable of taking and holding a useful edge. The solid brass hilt basket is matched by the locket and chape of the leather-covered scabbard.