Category:
»
Collections
»
Other
Hanwei Mark 2 Letter Opener -
MH2357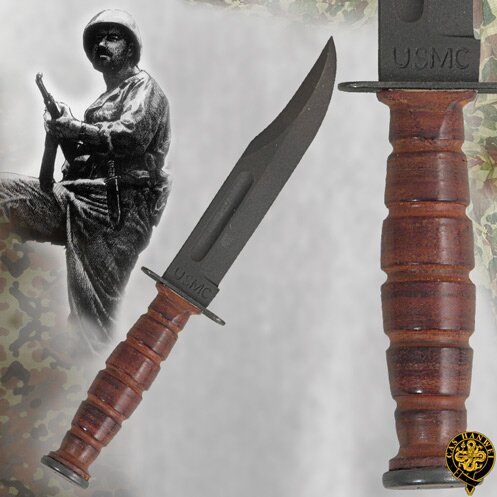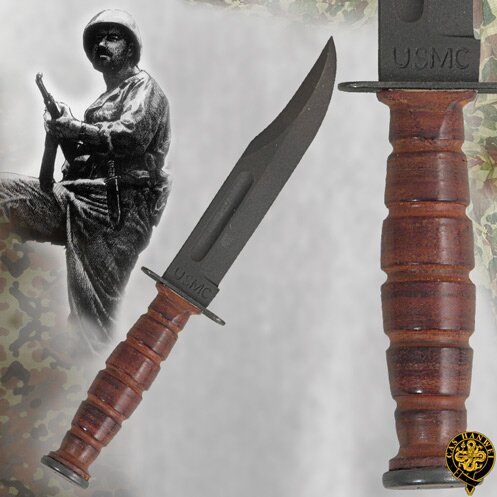 Hanwei Mark 2 Letter Opener
One of the most recognized general issue knives of WWII, the USMC Fighting Knife is not only still in use today it has also become a symbol of the Marines who carry it. Also known as the Mark 2, after its Navy designation, the knife was fist issued in early 1943 and has been the standard fighting knife of the Marine Corps for more than 50 years. Originally designed as a hunting knife, the only change for the original military version was the application of a non-reflective matte black or gray phosphate finish. Millions of the knives have since been made.