Epic Armoury Ready For Battle Sword Greco - LARP -
IF-402252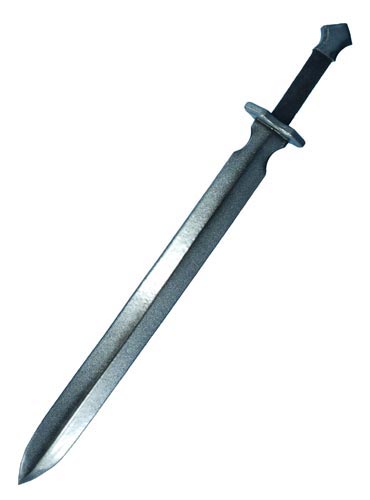 Epic Armoury Ready For Battle Sword Greco - LARP
Ready For Battle "RFB" represent a series of weapons for beginners. This Budget line of weapons does not have the same durability as the normal Epic Armoury line of weapons. These weapons represent at strong line of weapons for a strong and very competitive price.
Epic Armoury Foam Weapons are known by:
Most durable foam on the market
High safety
Strong coating
Round flexible fibreglass core
Strong Kevlar core tip protection
Closed celled foam that does not shred
Maintenance:
The Epic Armoury latex coated products needs regular maintenance with Epic Armoury maintenance silicone which is 100% pure and acid free. The silicone will keep the coating flexible and make the weapons last much longer. The maintenance silicone protects the coating from drying out, and helps the weapon resist wear and tear.
Spray the silicone directly on your latex weapon and work it in on the entire surface. Avoid leather handles, and other non-latex or varnish elements.
You can never use too much silicone.