Sterling Silver The One Ring -
ORS-02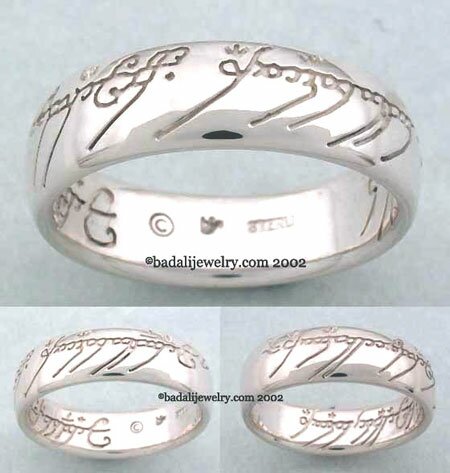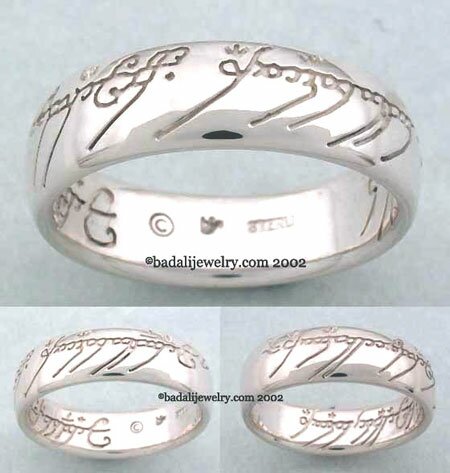 Sterling Silver The One Ring
The Sterling Silver One Ring is one of our most popular One Ring styles. Each of these wearable collectibles are hand polished, finished, and inspected for the highest quality. Choose from four script colors: Plain, Black, Red, and Yellow.

Available in US sizes 5 to 13, in whole and half sizes. Sizes 13 ½ (13.5) and larger are an additional 8.00 EUR. The rings measure approximately 2 mm (.07") thick. The ring width is as follows: Sizes 5 to 8 ½ approximately 6.5 mm (.25") wide, Sizes 9 to 11 approximately 7 mm (.27") wide, and Sizes 11 ½ and up approximately 8 mm (.31") wide. The difference in the ring width is to create the most comfortable wear for your finger size. Weight will vary with size, approximately 5.9 to 9.9 grams.

Please include your ring size with your order.

Includes Card of Authenticity.