Knife Cold Steel Ti-Lite VI XHP -
26ACSTX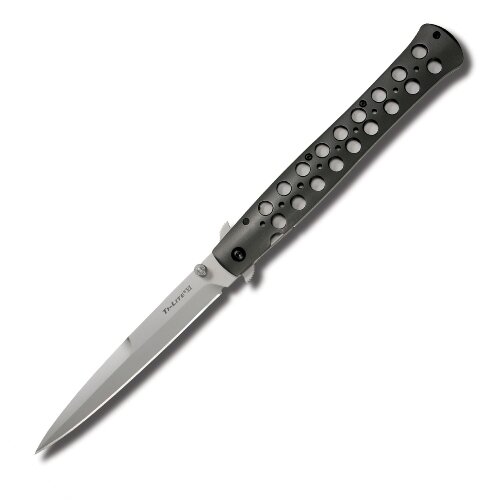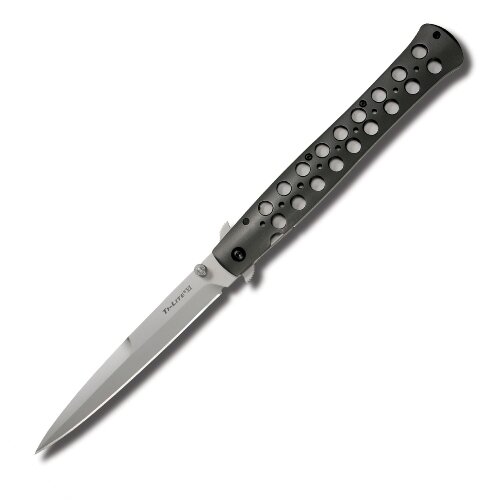 Knife Cold Steel Ti-Lite VI XHP
We know that many of our customers love the look of our Ti-Lites but find the prices a little steep. So we have created some very affordable alternatives. The Zytel Ti-Lite with a 4 inch blade mimics the look of its more expensive counterparts almost exactly, and our model that features a six inch blade is a completely unique Ti-Lite, virtually in a class by itself.

They feature Carpenter CTS XHP alloy stainless steel blades with a bead blast finish, razor sharp edges and sturdy, needle sharp points. The CNC milled handles are forged from super tough 7075 Aluminum billets and are given an attractive bead blast surface and finished with a protective EDP (Electric Discharge Plating) coating. And for maximum strength and safety, we have equipped our Ti-Lites with our patent pending, stainless steel leaf spring locks (proven, in our tests, to hold 130 lbs).

For ease of carry, the Ti-Lites come equipped with a small, but unobtrusive steel pocket clip, and can be opened rapidly by using the thumb studs or by snagging a quillion on the edge of your pocket as you draw your knife out.
Customers who bought this item also bought: