Category:
»
Swords, daggers, axes
»
Sabers
Cold Steel Austrian Saber -
88PSB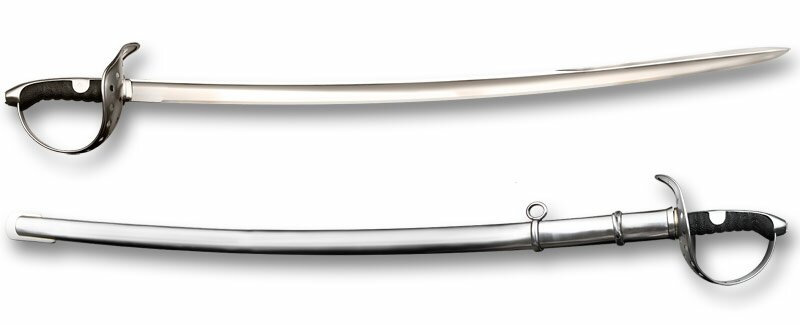 Cold Steel Austrian Saber
The 1904 Austrian Cavalry Saber was designed by the Inspector General of the Cavalry and, after undergoing a number of minor revisions, was officially adopted for use in 1908. It was issued throughout the Austro-Hungarian Empire and was well received by troopers and officers alike for several reasons.
Chiefly, it offered a slightly curved blade with a pipe back and strong point that was ground thin enough at the edge to cut well in the melee while remaining stiff and strong enough to thrust with in the charge. Also, it had a low profile and an asymmetrically shaped, body-hugging guard, whose shell was pierced by 27 holes which reduced weight and improved balance. This uniquely shaped half basket guard gave excellent protection to the thumb, fingers, wrist and forearm without the awkward "bulk" associated with other saber guards of the day.
Customers who bought this item also bought: