Cold Steel Pilum Spear -
95PLMS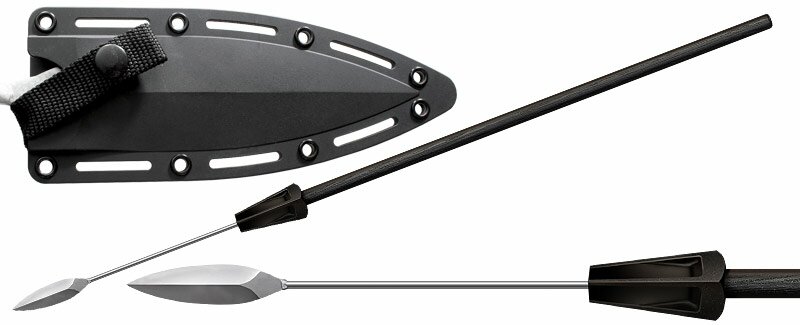 Cold Steel Pilum Spear
COLD STEEL canceled this project
For many centuries, the Pilum was the preferred spear of the Roman Legionnaire. Primarily this was because of its extreme effectiveness. It was fashioned in two parts; a long iron shaft with an integral point, and a sturdy wood handle attached by a simple rivet. It was usually carried in pairs and thrown in coordinated volleys at close range in a tactical attempt to impede and/or break up charging infantry by either killing them outright, or striking their shields, creating a tangled steel and wood mess, that effectively made their shields worthless as defensive weapons.
After many years of experience in manufacturing spears, Cold Steel is now in a position to offer you a modern interpretation of the Ancient Roman Pilum. It's made in two parts, so it's easy to take down and reassemble. It features a seven inch long double edge spear point that's permanently welded to a 3/8" thick steel shaft, and an innovative polypropylene handle that features a unique integral pyramid shaped socket. Includes SecureEx sheath.