Down Under Knife The Outback -
DUKCD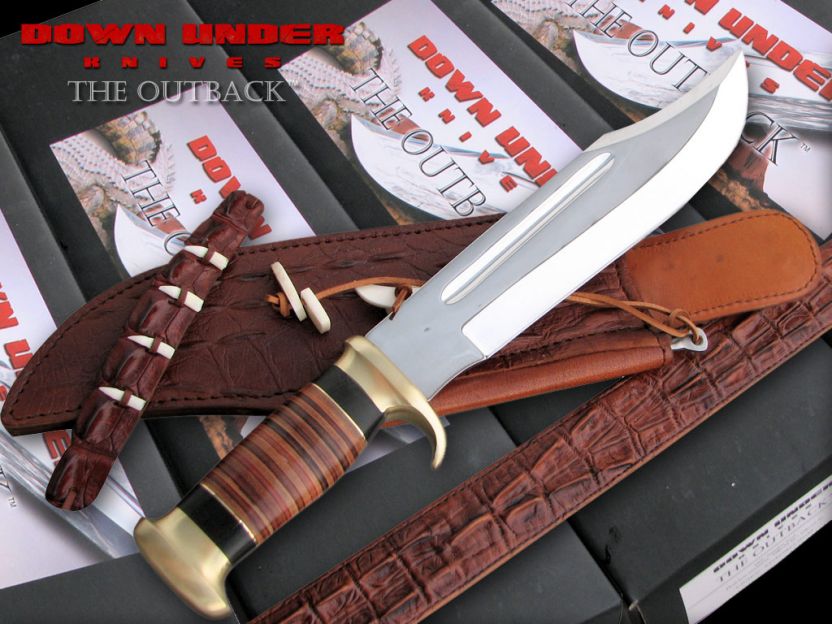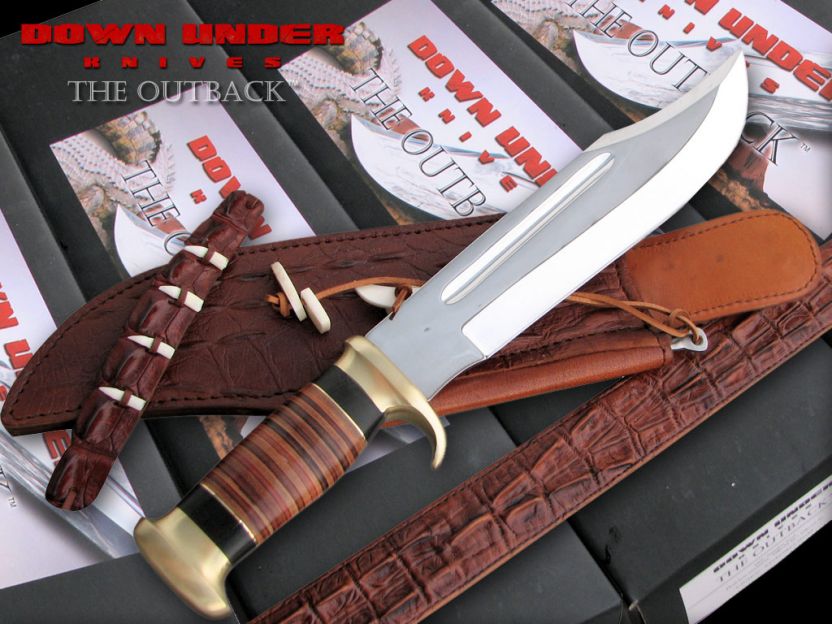 Down Under Knife The Outback
The Outback™ features a forged, dual heat treated 440C stainless blade honed to a razor sharp edge. The back retains some spring to it while the edge has been made hard enough to withstand hundreds or thousands of cuts with no perceptible dulling. This is not a wall hanger - we set out to create the most devastatingly effective Bowie knife ever produced, and designed every detail like we mean it. Hack, slash, chop, cut, crush... This is one blade that will never let you down. We believe in putting our money where our mouth is, so we back this claim with a full five-year warranty against defects in materials and workmanship.

The handle is skillfully crafted out of genuine ebony, leather and brass with an ultra-strong tang that will not twist or break in heavy use.

The solid, bead blasted brass handguard and pommel complete the distinctive look. The Outback™ is truly both a great example of the knifemaker's art as well as the most rugged, dependable tool an outdoorsman could wish for.

The Outback™ comes with a genuine heavy leather sheath patterned to resemble crocodile skin. The sheath features an integral retaining boot for the included high quality sharpening spike.

Based on Crocodile Dundee movie knife.
Customers who bought this item also bought: