Category:
»
Swords, daggers, axes
»
Daggers
Hanwei Baselard Dagger -
SH2460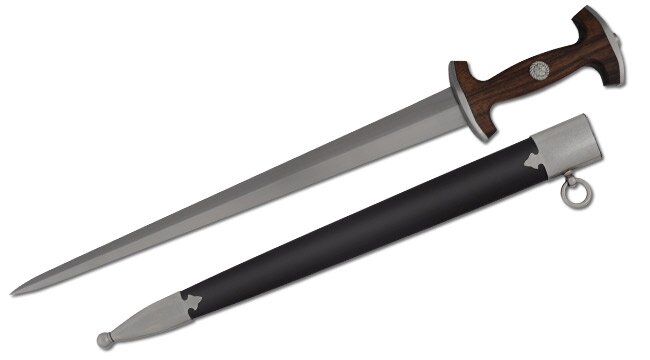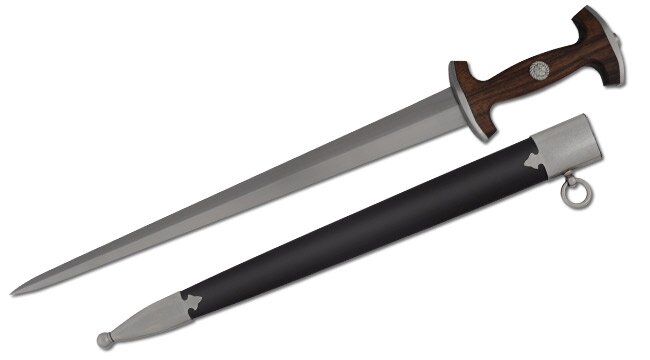 Hanwei Baselard Dagger
The Baselard, in both its shortsword and dagger forms, was a uniquely Swiss weapon as its name suggests. Characterized by its crescent-shaped guard and pommel, the Baselard was long-lived, first appearing in the 13th century and surviving into the 17th century.
Our Baselard Dagger is based on an early 15th century piece and features a single-edged diamond-section blade in 5160 high-carbon steel with a riveted tang. The distinctive hardwood grip is capped with engraved steel guard and pommel plates, and an attractive leather-covered scabbard with a belt-retention ring completes the presentation.
Customers who bought this item also bought: