Category:
»
Swords, daggers, axes
»
Other
Hanwei Tactical Katana -
SH2462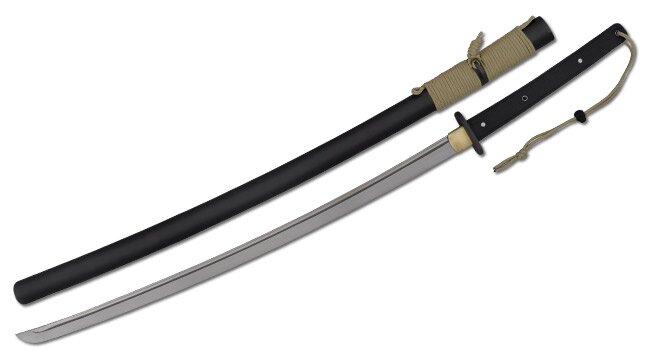 Hanwei Tactical Katana
Hot on the heels of our incredibly popular Tactical Wak, the Tactical Katana has all of the same features and more! The Kat features a full-tang blade in 5160 high-carbon spring steel, plasma-coated for corrosion protection, and a checkered Kraton handle for a positive grip. The guard and the handle feature lanyard holes which, with the included ParaCord, provide a number of carrying options. The fiberglass scabbard construction eliminates water absorption and adds less than 10 ounces to the weight of the sword. With the accent on light and quick, one-handed operation is the norm but two-handed slashing power is available when needed.
Customers who bought this item also bought: