WETA The Collectors Guide -
WETA0153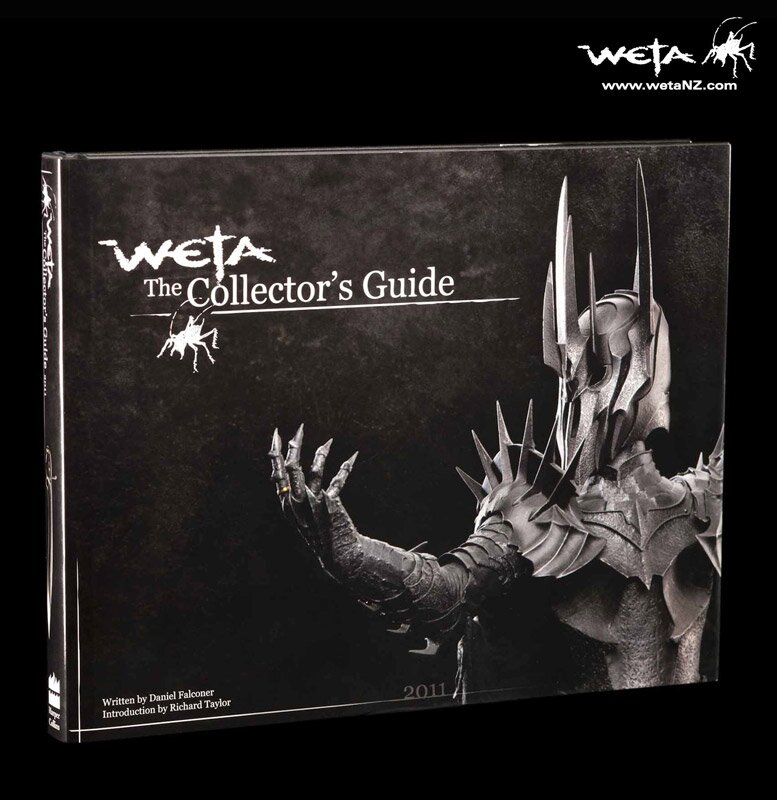 WETA The Collectors Guide
ALL in one place.
For the first time, every fine art collectible created by Weta Workshop over the last 10 years, all in one place.
For the first time, the entire The Lord of the Rings collection on display, all in one place.
For the first time, every Dr Grordbort´s infallible aether oscillator, all in one place.
Exclusive photos of unreleased collectibles, one-of-a-kind customized pieces, collectibles concept art and more. All in one place.
ALL in one book.
This stunning catalogue features 300 pages of:
Beautiful high quality studio photographs
Bios and insights from Weta Workshop´s artists and craftspeople
A master index of edition sizes, release dates, artist credits and availability

The Collector´s Guide 2011 includes an Introduction from multi Academy Award winning Richard Taylor, whose incredible passion has inspired this decade of collectible creativity. The book is designed and written by Daniel Falconer, Weta Workshop conceptual designer, part time sculptor and passionate collector.

We are delighted to include a unique spread dedicated to our customers, their collections and immense passion. Thank you so much for your generous support.

This book is THE reference for any fan of Weta Workshop, The Lord of the Rings, Dr Grordbort´s and any of our collectibles brands released since 2001.
Customers who bought this item also bought: