The Anduril - LOTR forged sword -
DA1309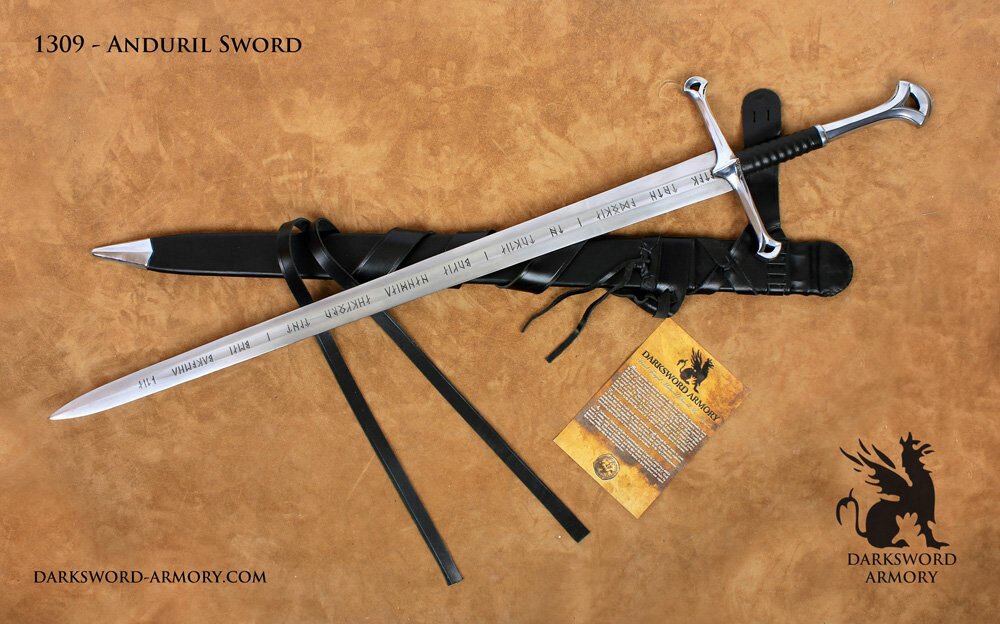 The Anduril - LOTR forged sword
The Lord of the Rings Anduril sword is a recreation from the popular trilogy written by J.R,.R. Tolkien. The Anduril is hand Crafted with 1060 High Carbon steel, tempered to a Rockwell of 53. The beautifully detailed leather handle is accentuated by the unique pommel, making this one of the most recognized fantasy swords. The blade is forged with a deep full length fuller.
Available in blunted(DA1309) and sharp(DA1309S) version.
Scabbard DA1309SC is available separatelly.