Mantis Knives Picker I -
MU3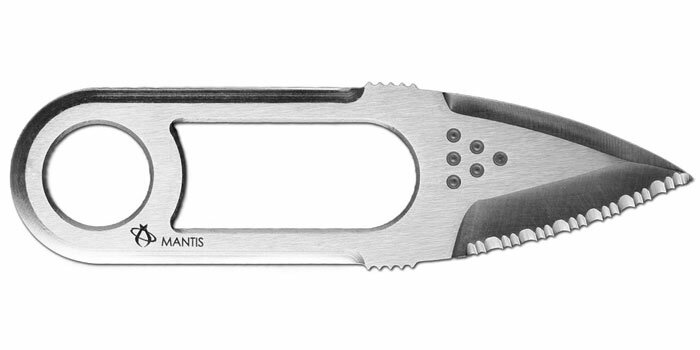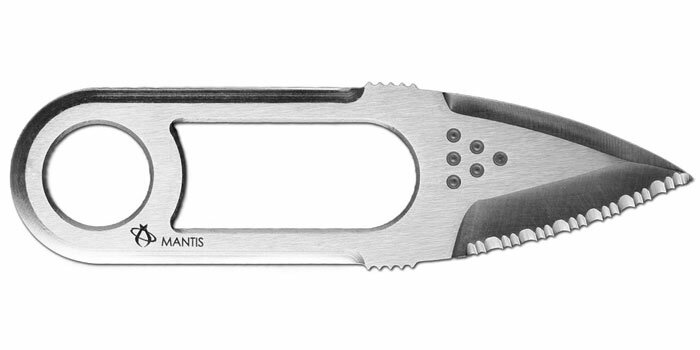 Mantis Knives Picker I
This is the first neck knife that we ever dreamt up. It's got fully serrated blade and a false edge on the back side. It's constructed of our high carbon, 420HC stainless steel, and the skeleton-style design allows the user to wear the tool effortlessly due to its lightweight, and it doubles as a detent for the sheath. The actual blade is 1.5" long, and the whole package is just under 6" when sheathed. It's a perfect tool for rope cutting, or as a last line of defense.


Blade Length: 2".
Overall Length: 4 1/2".
Blade Material: 420HC.
Blade Style: Spear Point.
Handle Material: 420HC.
Fixed Blade.
Carry System: Knife Sheath can be worn on paracord.
Customers who bought this item also bought: