Mantis Knives Pry Bar -
MF1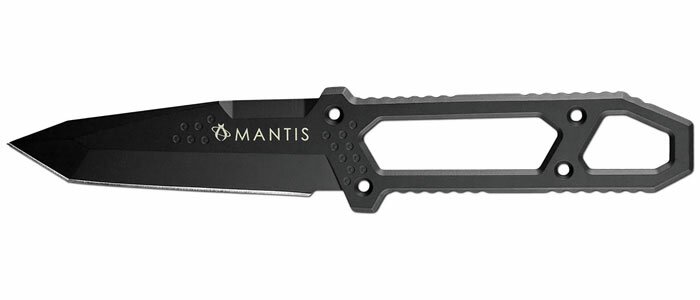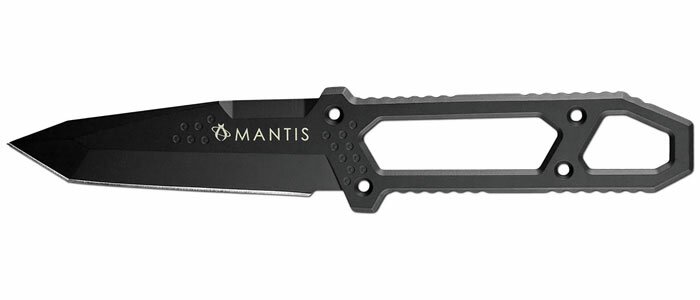 Mantis Knives Pry Bar
This tactical fixed blade knife was inspired by the boys at the Multi Jurisdictional ERT out in Kokomo, Indiana. This tool rounds out the MANTIS line as our very largest blade. At 9.5", its exotic grind lines and random divot symmetry give the "Pry Bar" its wild style. Trust me when I say that this knife has been though it all. It's been used for tasks that knives should never be used for, yet the MF-1 prevails.
Blade Length: 4 1/2".
Overall Length: 9 1/2".
Blade Material: 420HC.
Blade Style: Mantis Techno Tip.
Handle Material: Optional Paracord Wrap.
Lock Style: Fixed Blade.
Carry System: Nylon Sheath.
Length allows user superior leverage in a fixed blade.