Category:
»
Survival
»
Other
Adventure Medical SOL Origin -
AD0828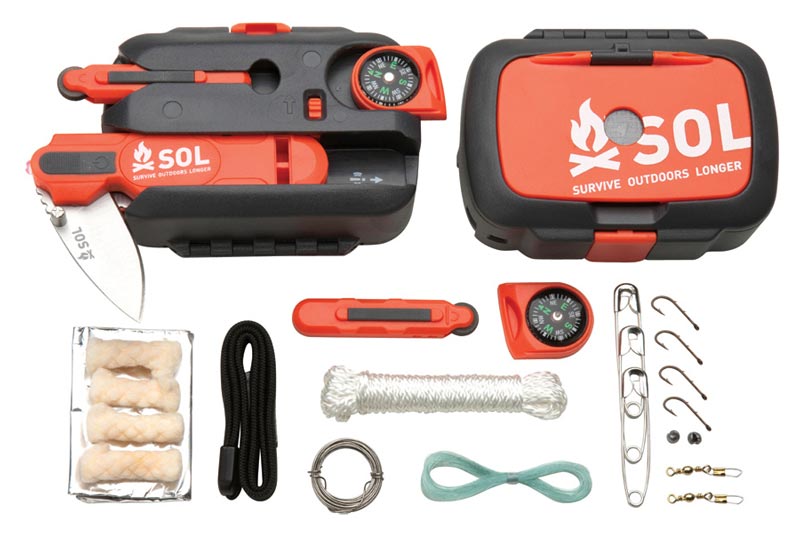 Adventure Medical SOL Origin
Adventure Medical SOL Origin Survival Kit (Survive Outdoors Longer). Features a collection of tools needed to survive the unexpected. Black and orange ABS plastic waterproof case contains: TinderQuik firestarting tinder - 4 pcs; 10' 150 lb-test braided nylon cord; 6' mil-spec stainless steel wire; emergency sewing and fishing kit; and survival instructions booklet by Buck Tilton with over 60 survival techniques and strategies. Kit also includes: Rescue Flash signal mirror with retroreflective aiming aid; Fire Lite firestarter; liquid-damped compass; and linerlock with AUS-8 drop point blade and orange ABS handle with integrated 100db rescue whistle and ultra-bright LED light. Ideal for hunters, fisherman, hiking, mountaineering, boating and many other outdoor activities. Closed case measures approximately 3 7/8" x 2 3/4" x 1 1/2". Weighs 6.25 ounces. Hang packaged.
Customers who bought this item also bought: