Kellam Knives Osprey Folder Light -
FOL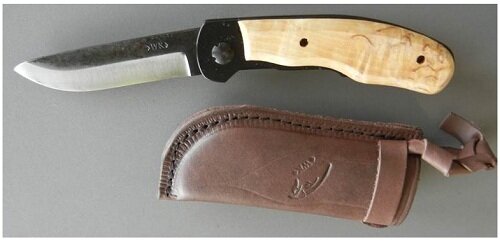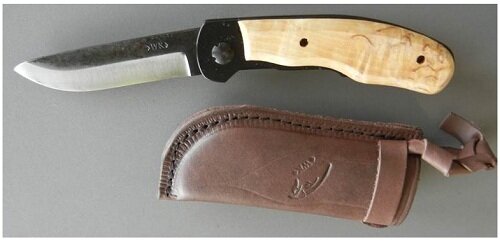 Kellam Knives Osprey Folder Light
Kellam introduces its newest folder. Rugged and sharp, made in the wild northlands with a liner lock razor sharp carbon steel blade. Strong and hefty, comes with it's own leather carrying pouch.

Blade: 3.25" 80-CrV 2 high carbon steel, 59 HRC, 1/8" on the spine
Handle: 4" Matte finish black stainless steel and natural finish curly birch.