Hobbit - Staff of Gandalf the Grey - Weta -
WETAHGS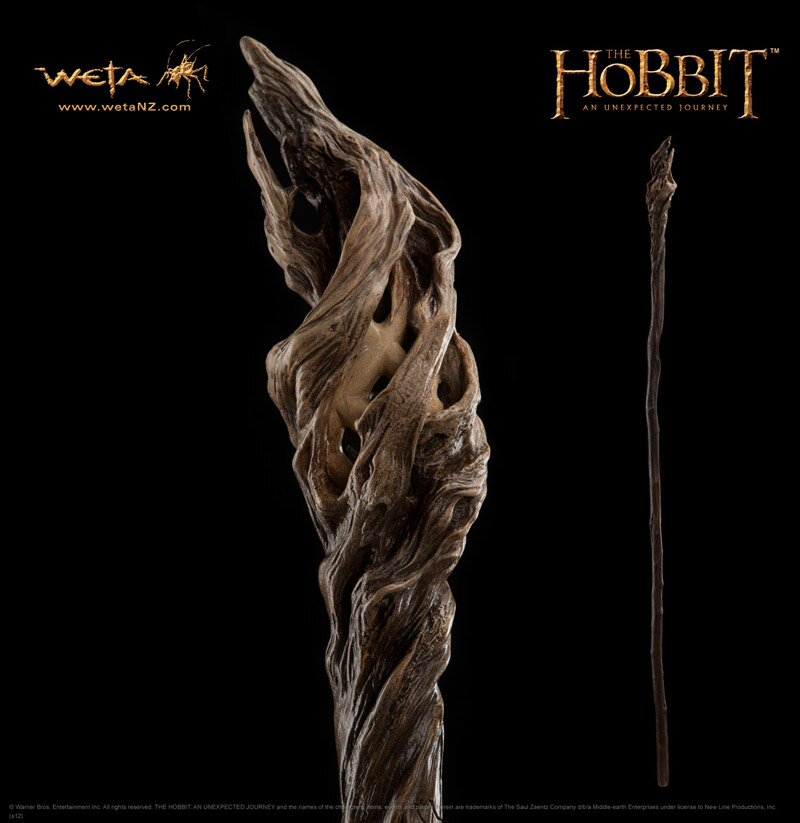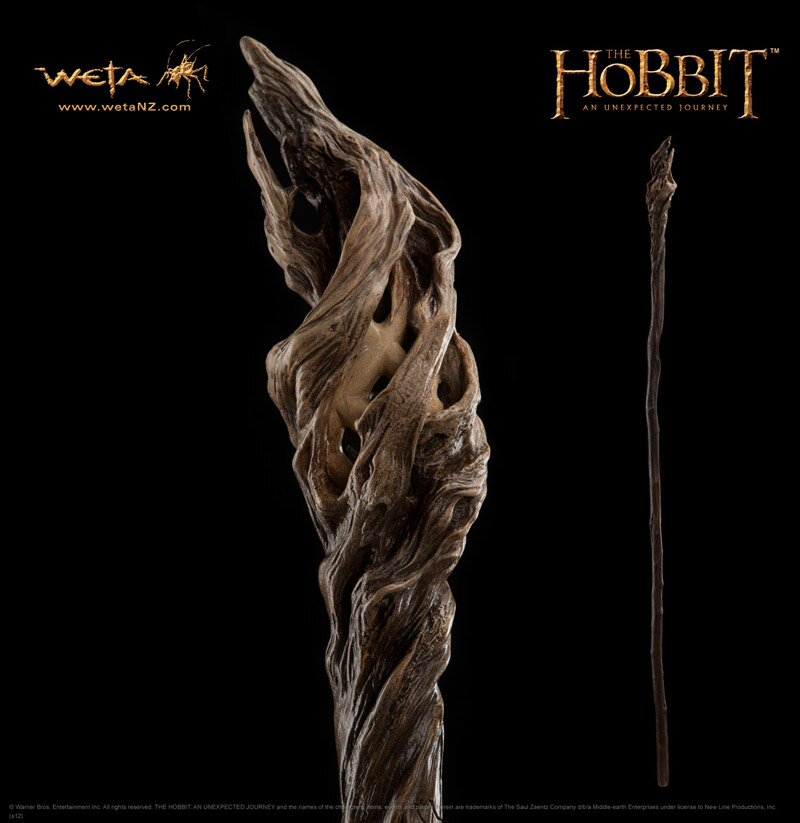 Hobbit - Staff of Gandalf the Grey - Weta
Much like the Wizard himself, Gandalf the Grey's staff is weathered and worn by long years of service and countless miles trod upon roads and through the wild places of Middle-earth, but within burns a core of purity, power and beauty. Inside the weathered twists of the staff is a bright heartwood, strong and lively, carved in an elegant and simple pattern recalling Gandalf's close friendship with the Elves, and upon the polished shaft the Wizard has carved his runes, a double GG for Gandalf the Grey.

Gandalf's staff was created for the film by the artists at the 3 Foot 7 Art Department.

Made in one piece from tough and strong fibreglass, this authentic prop replica has been created from molds of the original weapon used in the film and includes Gandalf's mark on the staff.

Gandalf's staff comes with a black metal bracket for display, pride of place, on your wall.

Gandalf's staff is part of a range of high end authentic prop replicas from The Hobbit: An Unexpected Journey. All created by the artists in the filmmaking community of Wellington, New Zealand.

This is a limited edition of 1,000 and includes a certificate of authenticity.