Hobbit - William the Troll - WETA -
WETAHTW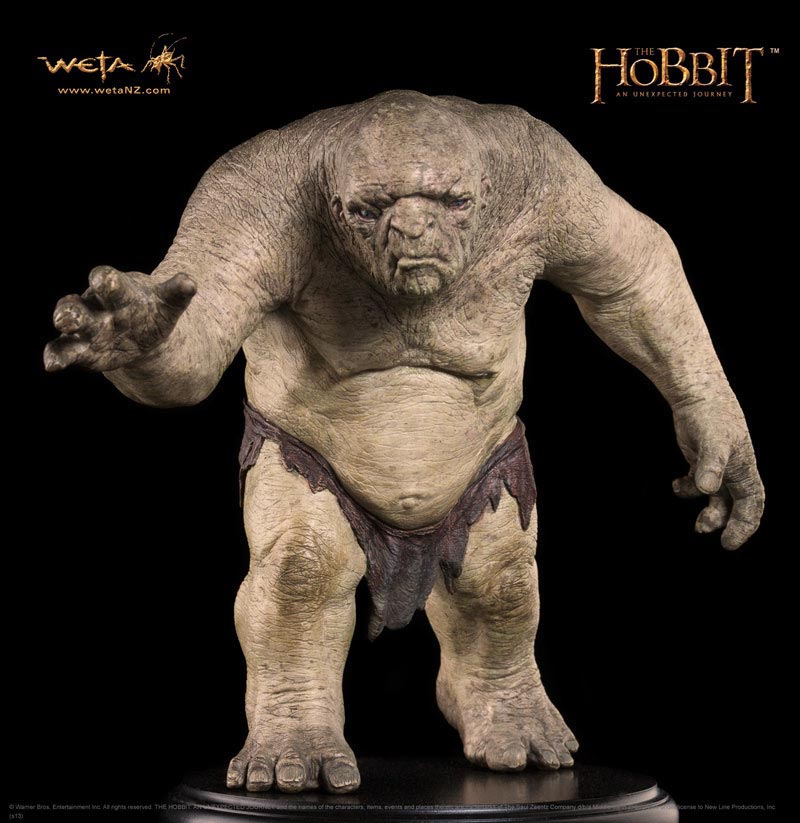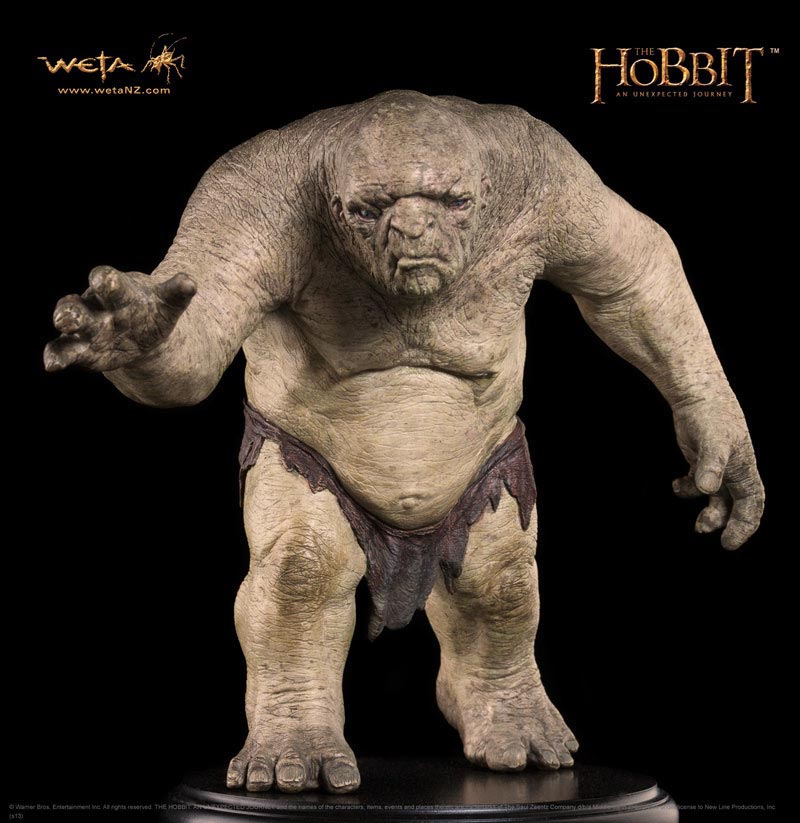 Hobbit - William the Troll - WETA
William the Troll - the third and final in our trio of gruesome trolls is here.

By virtue of a slight advantage in intellect and a forceful character, William the Troll is the trio's leader and provider, snatching up the Dwarves' ponies for their dinner. Calculating - by Troll standards - it is William who realises catching Bilbo is the key to disarming the angry Dwarf mob that attacks them. He is the only one of the group who grasps that the Hobbit is trying to trick them with cooking tips and tales of parasites, but, unfortunately for the Trolls, a little too late.

The third and final of the three Trolls from The Hobbit: An Unexpected Journey, Tom and Bert are also available to display as a set.

William the troll was played by Peter Hambleton in the movie. He is presented as a finely detailed miniature collectible designed and sculpted by Weta Workshop creature designer Andrew Baker, who made the conceptual designs for the trolls and other creatures in the movie.
Customers who bought this item also bought: