TOPS Hawkin Stick -
TPHSTIK01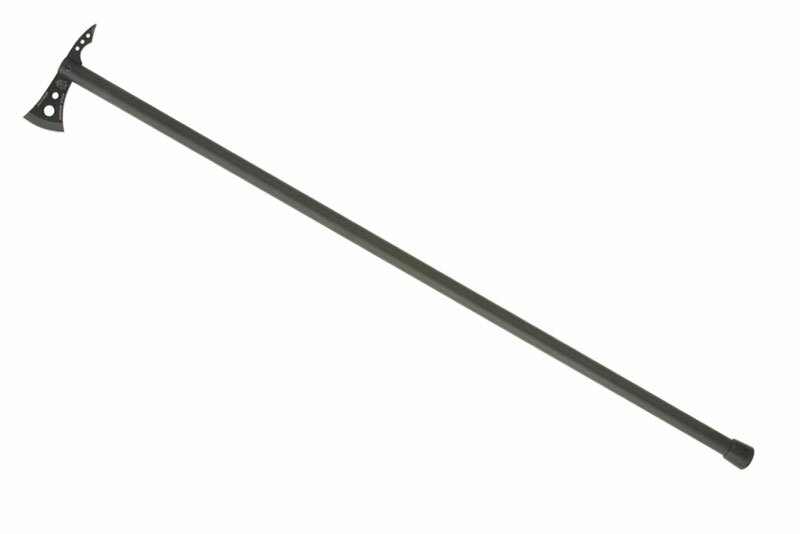 TOPS Hawkin Stick
A walk in the woods or a walk in the neighborhood, the HAWKIN' stick gives you an added measure of comfort. You can chop small tree limbs, chop down a door or if need be defend your self against small bears or big people.

Associate Editor of Blade Magazine Brendan O'Brien, wrote: Sept 08
``The Hoffman Hawkin' Stick from TOPS is another modern take on the classic tomahawk design. Modeled after the European (FOKOS), a 13th century design walking stick, the Hawkin' Stick evolved after designer Terrill Hoffman spent a few years using a custom FOKOS. The Hawkin' Stick serves as a comfortable walking stick, camp tool and combat piece.``

Also, plenty of room for extra goodies in the bottom of the handle, like fire starter, blade, hooks, saw, a few dollars. Safe, secure, and out of sight: Easy to pull out, when the moment is right.

Summary: this is a very handy little walking stick, equally at home in the woods or the street, looks inoffensive, but watch out!
You may also like: