Category:
»
Survival
»
Other
M48 Tactical Kama With Sheath -
UC3017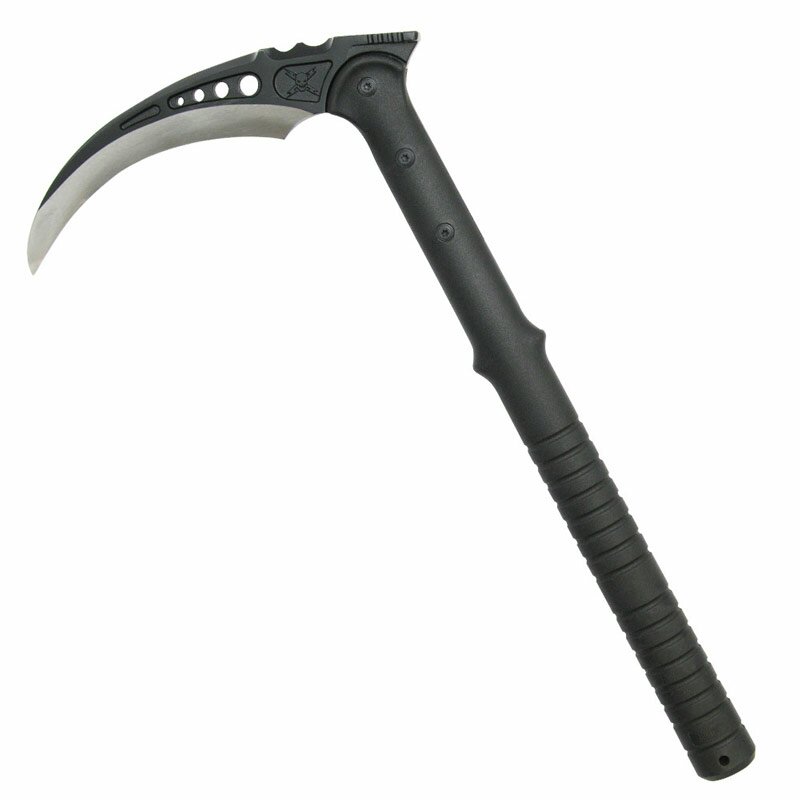 M48 Tactical Kama With Sheath
Traditional kamas were widely used among Filipino and Japanese farmers as a sickle-like harvesting implement for reaping crops and rice. United Cutlery's dramatic new interpretation turns the volume way up, and with the M48 name on it, you know you can count on this brand new tactical kama. Featuring cast stainless steel construction honed to a razor-sharp edge with a piercing point, this kama is completed by a fiberglass and nylon reinforced handle with a textured grip. With this innovative design and the reliability of the M48 brand, this tactical kama can't be beat!
Cast 2Cr13 stainless steel head
Razor-sharp edge & piercing point
Nylon & fiberglass reinforced handle
8 ¼"" head; 5 ¼"" blade; 15 ½"" overall
Reinforced nylon M48 blade sheath
Customers who bought this item also bought: