The One Ring Gold Plated Tungsten Carbide With Elvish Runes -
WETATR8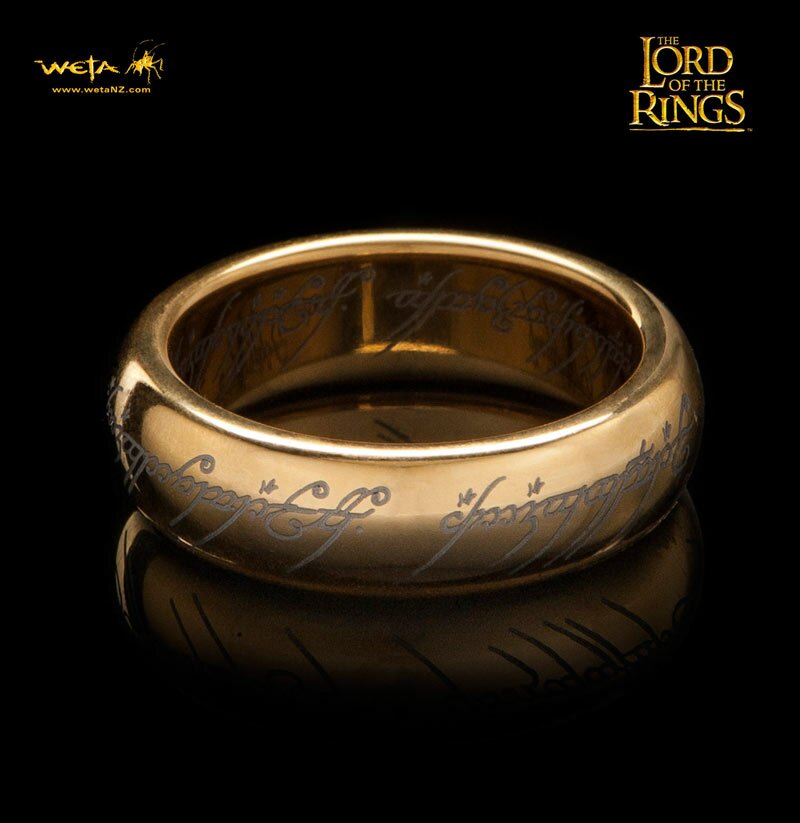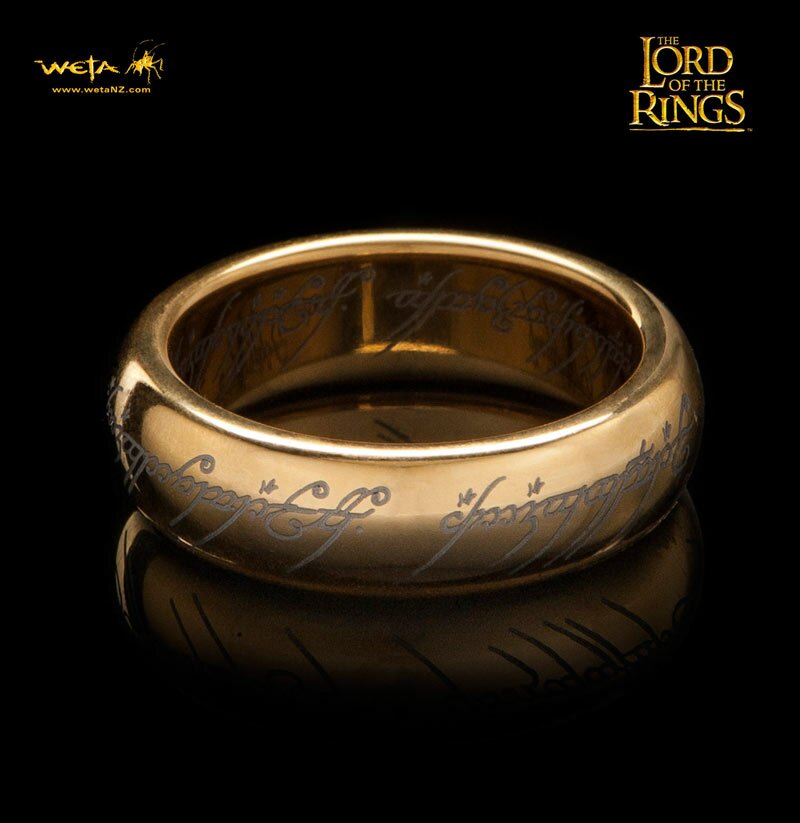 The One Ring Gold Plated Tungsten Carbide With Elvish Runes
The One Ring in gold plated Tungsten Carbide. It's crafted to the exact shape, thickness and proportions of the original movie prop. The 18K gold plating and the significant weight of the Tungsten now ensures that you can own a One Ring that looks and feels absolutely right.

This gorgeous piece of jewellery has the famous words in ancient Elvish runes delicately engraved on the inside and outside of the ring, as well as on the beautiful wooden gift box made from natural Walnut timber. The box can be displayed open thanks to an ingenious and almost invisible elastic hinge or closed with a strong rare-earth magnet.
Chain sold separately.
Customers who bought this item also bought: