Warcraft The Sword of King Llane Weta workshop -
WETAWKLS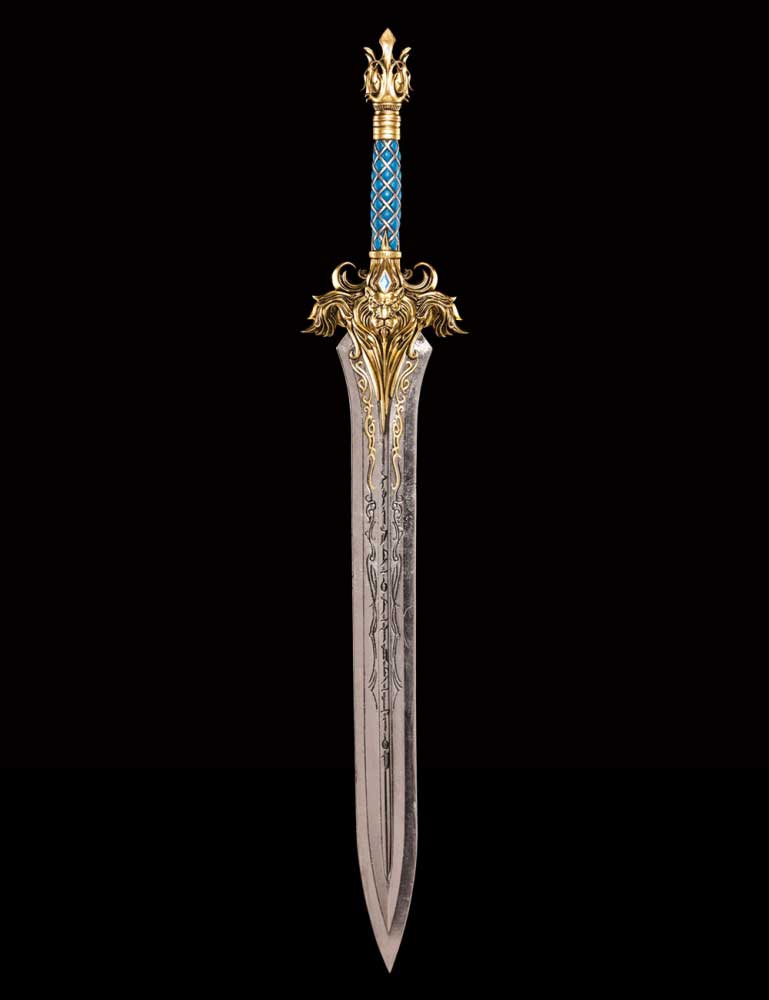 Warcraft The Sword of King Llane Weta workshop
The battle for Azeroth will be fought with steel and stone. For King Llane, Leader of the Alliance, it is steel. His iconic sword with its lion hilt is a shining symbol of hope for the Alliance defence, as is King Llane himself. This world leader is burdened by an extraordinary crisis that will redefine his reign. Own your 1:1 Polyresin prop replica of the sword that will play a crucial part in this crisis.

The images above are of a pre-production prototype, subject to approval by the Licensor. Each item is painted by hand and variations will occur.

Please note that this prop replica sword is intended for DISPLAY purposes only, on the supplied bracket. It is NOT designed for use as a costume accessory or prop. Please handle carefully as we cannot accept returns that occur as a result of damage from handling.
You may also like: