Category:
»
Swords, daggers, axes
»
Other
Red Lightsaber - No Sound Version -
2101RD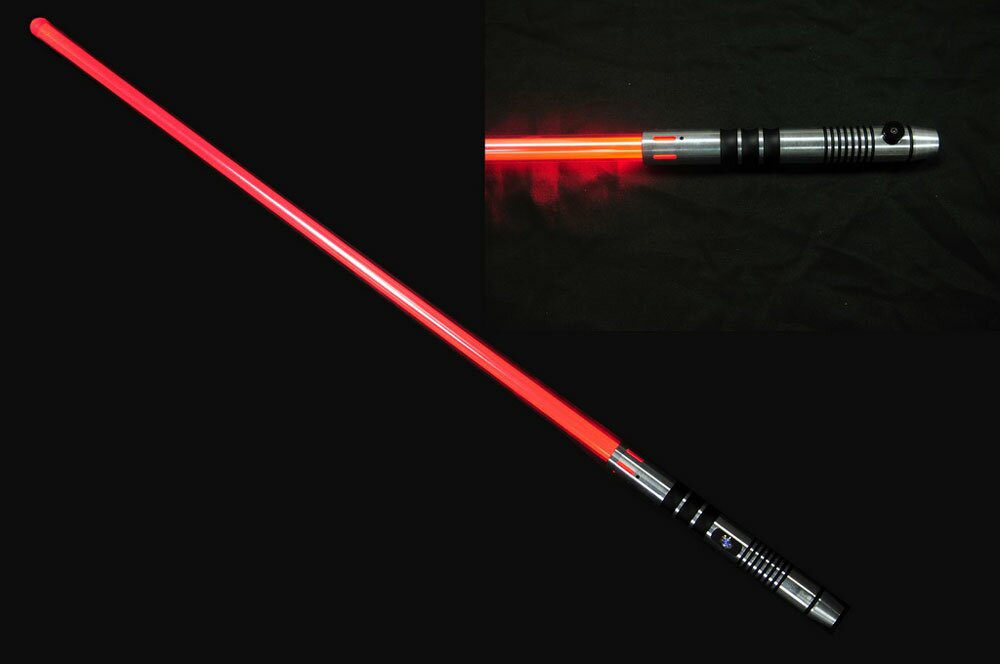 Red Lightsaber - No Sound Version
Ligtsaber - the fun, cool, safe, flexible yet extremely durable glowing saber! Our lightsabers can be used for dueling. The patent pending tube can withstand nearly 80 degree bend without breaking.
Available in three colors: blue, red and green. High power LED module with advanced electronics requires 3x AAA batteries(not included). The blade tube can be removed for storage.
Our sabers are not licensed by Lucas ltd. or Disney and they are not replicas from any of the movies, video games, or comic books.