Rambo V Last Blood Heartstopper Knife Hollywood Collectibles Group -
HCG9411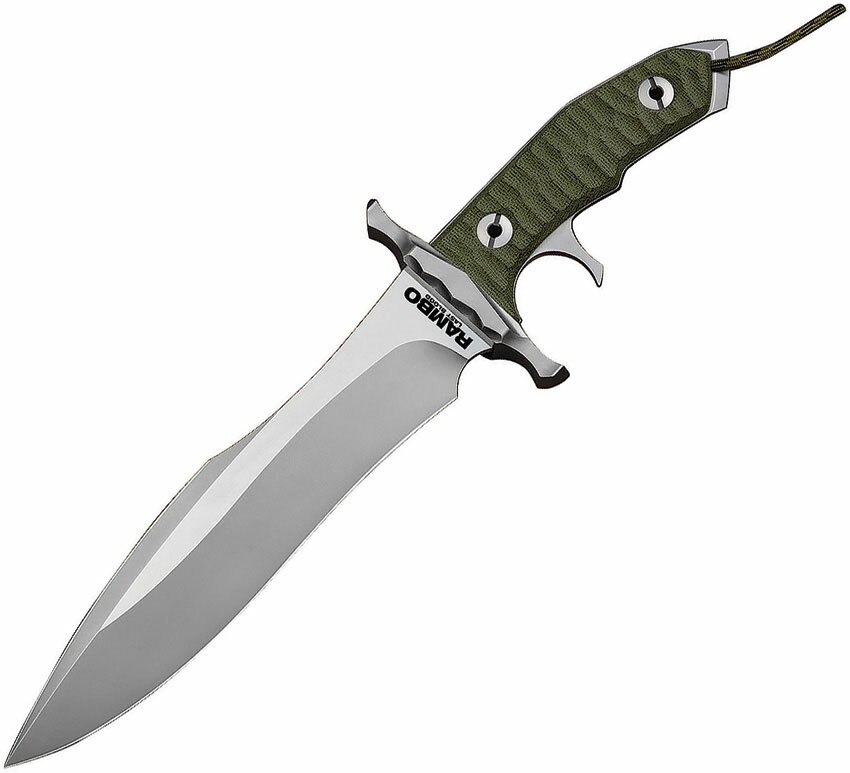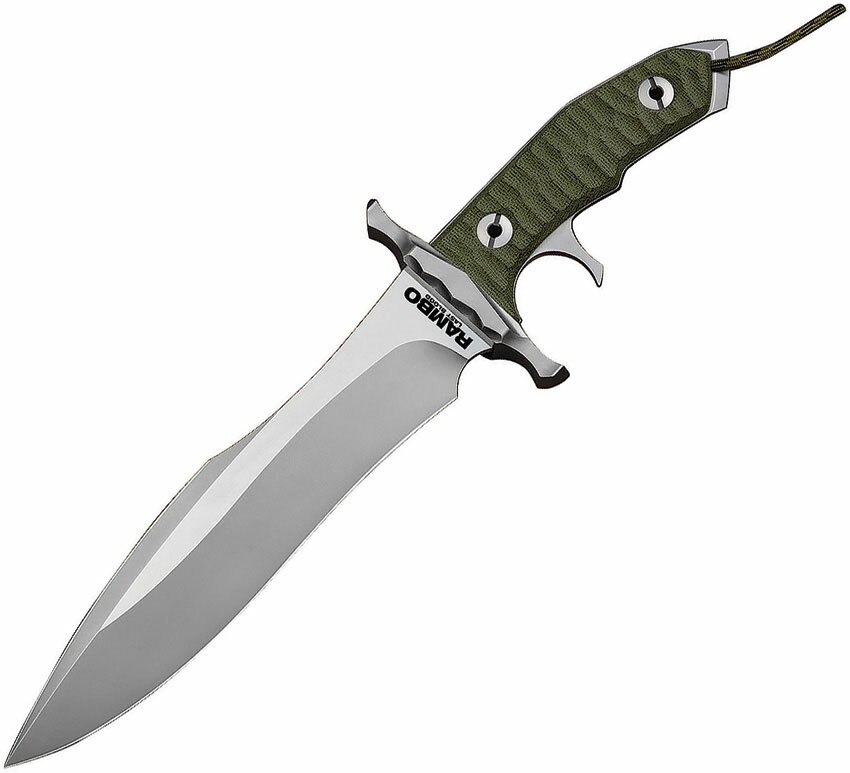 Rambo V Last Blood Heartstopper Knife Hollywood Collectibles Group
Hollywood Collectibles Group Rambo V Last Blood Heartstopper knife. This is officially Licensed reproduction of the Heartstopper knife used in this exciting action movie. To ensure accuracy, our licensed replica was created based on an actual knife used in connection with the production. No detail has been spared to make these high quality and accurate licensed Rambo knives! The Rambo Last Blood Bowie knife measures 15" in overall length, with an 9" massive, spearpoint hand ground polished blade, and features an intricately machined hand guard and a sub-hilt for superior control of the knife. The uniquely shaped pommel compliments the intricately sculpted and textured handle scales. This is the First Edition of this knife. Each knife is individually serial numbered and comes complete with a Certificate of Authenticity with matching serial number. The First Edition is strictly limited to just 5000 individually numbered knives Worldwide! This replica has been crafted with pride and comes complete with a high quality brown buffalo hide leather sheath.

Specifications:
Individually numbered Limited First Edition with Certificate of Authenticity
15" overall length
Massive 9" Spearpoint blade design
High quality stainless steel blade with contrasting polished and satin finish
Hand ground and polished blade
Intricately machined hand guard
Sub-hilt design for better control of the knife
Intricately sculpted handle for superior grip
High quality, brown buffalo hide leather sheath with leg tie
Camo paracord lanyard
Officially Licensed reproduction
The knife comes in high quality packaging with a custom EVA foam insert to prevent any movement of the knife in transit
A Rambo Last Blood Bowie knife is also available.
Customers who bought this item also bought: