Category:
»
Swords, daggers, axes
»
Spears
Sheffield Reaper Survival Spear -
SF11003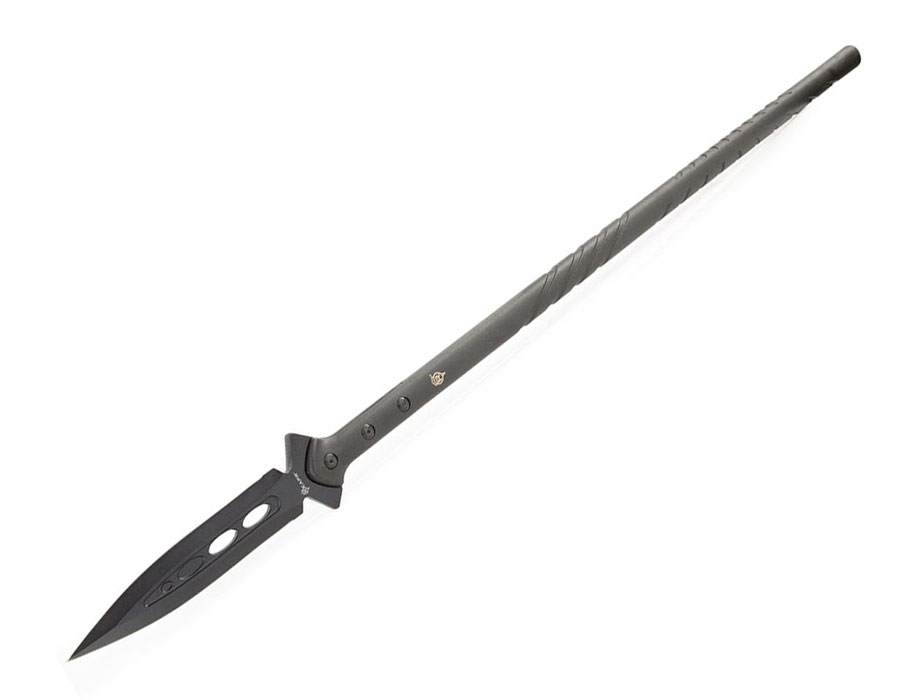 Sheffield Reaper Survival Spear
Never be caught in the field without your Reaper 11003 Survival Spear, the ultimate in tactical spears. Perfect for hunting, outdoor survival, tactical uses, and for just plain looking like a rebel, the Reapr Survival Spear's 8 inch 2Cr13 stainless steel precision-cast head has your covered anytime you need a tool to pierce, pry, impale, or breach, and this is just the beginning of its usefulness. Handle construction and comfort is of paramount importance for accuracy in spears. The Reaper Survival Spear's nylon-fiberglass handle with bolt reinforcement provides a sturdy pressure-proof build, while a grooved grip allows for comfort and optimal aim. Safety is key with spears as well -- and Reaper once again has you covered with a rubberized TPR snap sheath, keeping the blade secure, yet ready in an instant. When life calls for a tactical response, take it on with Reaper.
Customers who bought this item also bought: