Category:
»
Swords, daggers, axes
»
Other
Honshu Boshin Midnight Forge Wakizashi -
UC3125B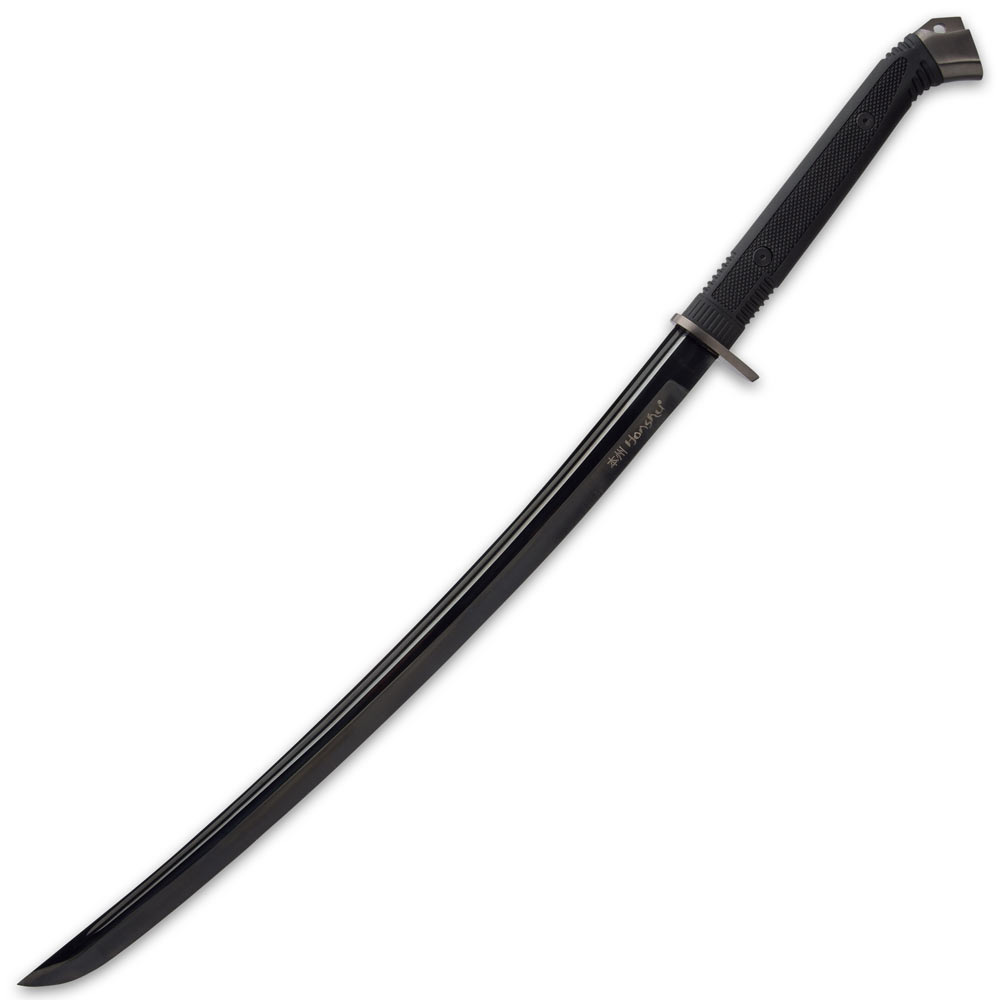 Honshu Boshin Midnight Forge Wakizashi
The Midnight Forge Boshin Wakizashi is part of a Honshu special edition series that takes the popular sword to a new level of modern and sleek design with tactical engineering and perfect blade-to-hilt balancing. The wakizashi has a 22 1/2" black steel blade. Trading traditional trappings for sleek contemporary style, the cutting edge Boshin is an undeniably modern weapon. Textured TPR shrouds the handle for an ergonomic no-slip grip and the handle is crowned with an oversized grey tini-finished steel pommel. The guard snubs fanciful ornamentation in favor of a practical pointed ellipse design. In keeping with the Boshin wakizashi's clean, functional motif, the scabbard is wooden with a semi-gloss black finish and features black faux leather wrapping and cotton cord. Wielding the Honshu Boshin Midnight Forge Wakizashi is almost Zen-like - you just have to experience it for yourself!
Customers who bought this item also bought: