Category:
»
Swords, daggers, axes
»
Other
Royal Falchion Sword -
CTK1025-23.7HC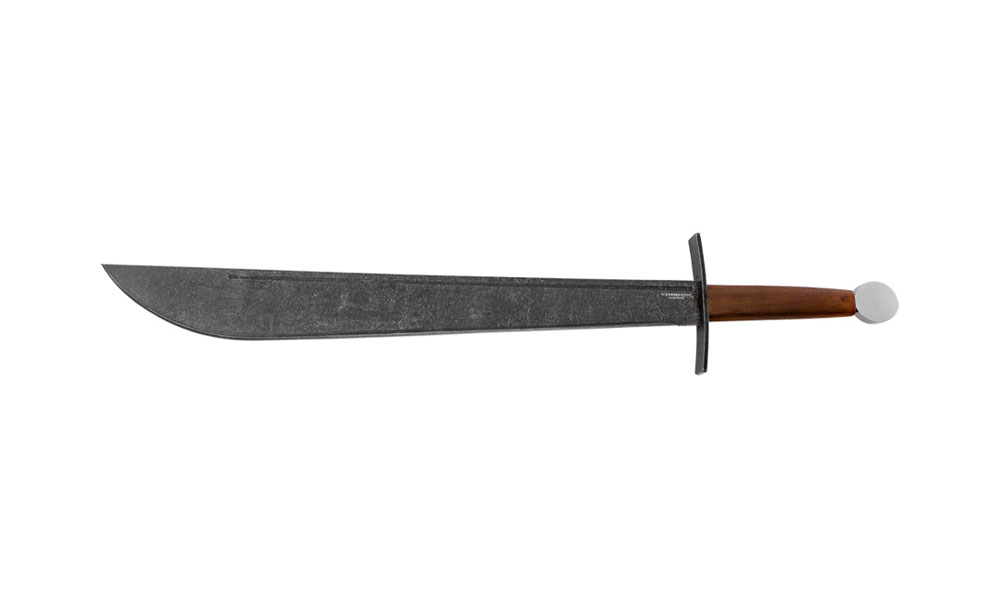 Royal Falchion Sword
It's about time Condor did a Falchion Sword. After all, the falchion style is, at its core, a cross between a machete and a sword. No expense was spared with this version, working hard to make sure the balance was on point with historical models, measuring museum references, while still keeping it easy for manufacturing. You'll notice the Royal Falchion Sword is balanced to work and be part of any outdoorsman/warrior who needs it.