Category:
»
Swords, daggers, axes
»
Other
Cold Steel WWII Memorial Filipino Bolo -
88CT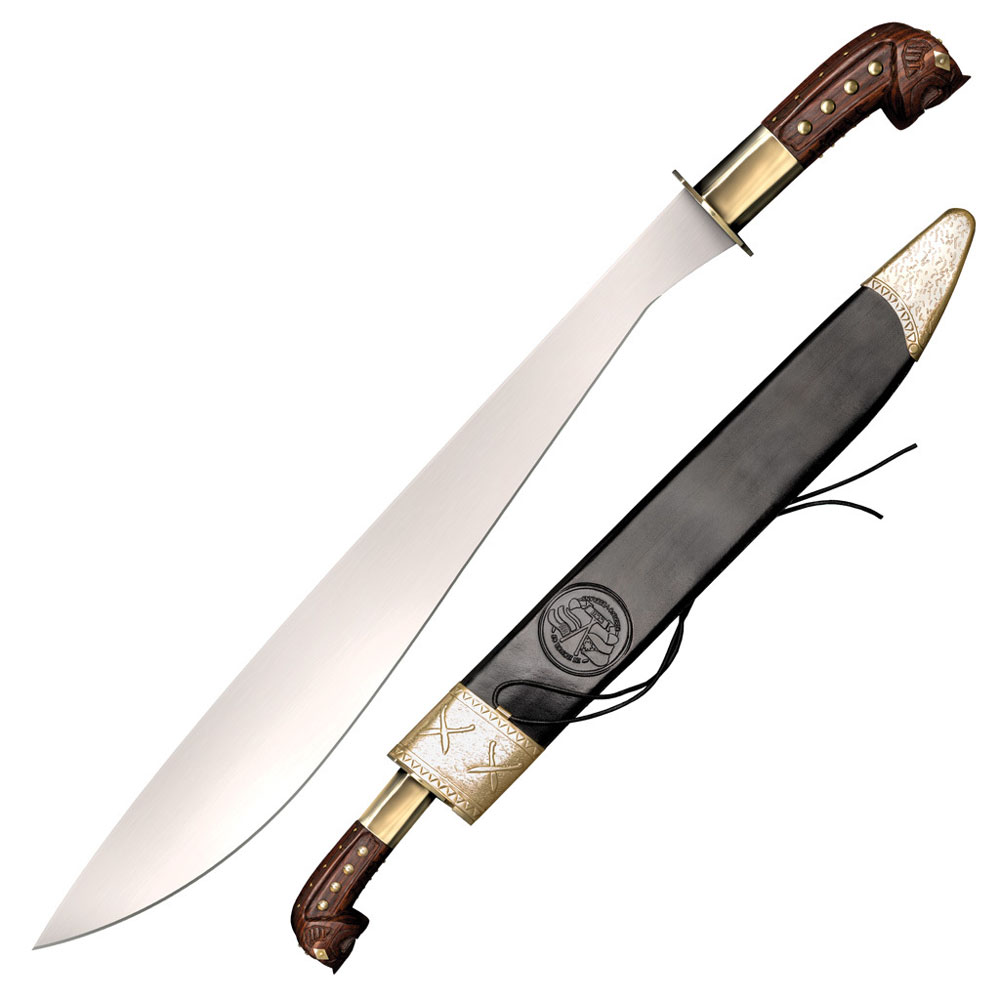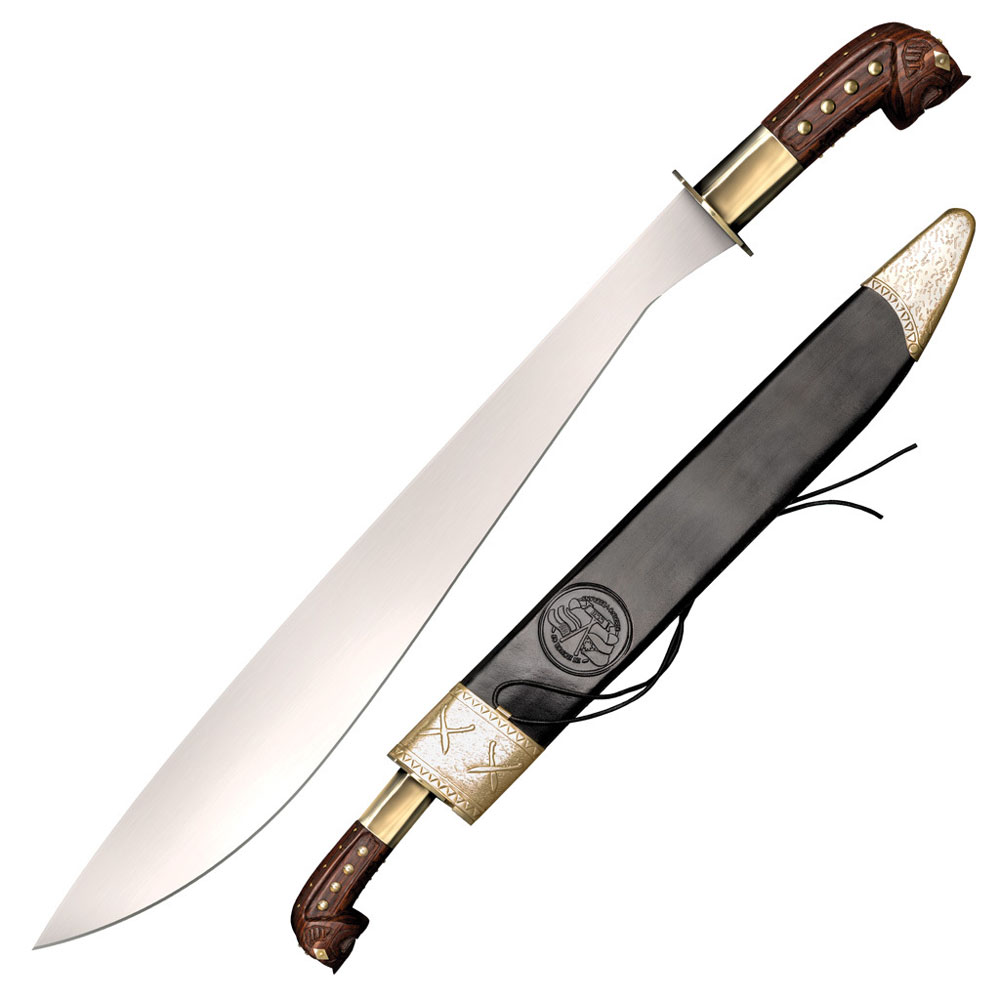 Cold Steel WWII Memorial Filipino Bolo
The Cold Steel Filipino Bolo Sword. Bolo comes in a variety of shapes and sizes. But the sword that inspired this project came from the private family collection of Guru, Dan Inosanto. It is a style of Bolo sword known as a Talibong and it has a history of opposing many formidable blades like the Kris, Barong, Kampilan and even the Japanese Katana. It was a sword extensively utilized by the brave Filipino soldiers who fought for America in World War II and the Korean War. Currently, there are some 17,000 surviving Filipino Veterans out of the original 260,000 who served. Cold Steel will be donating 10 percent of the profit on this sword to the Filipino Veterans Recognition and Education Project to buy replica Congressional Gold Medals for surviving veterans and their families.
Blade is made of 1055 carbon steel. Rosewood handle. Brass guard. Scabbard features nickel fittings. Black leather scabbard included.
Customers who bought this item also bought: