LOTR Glamdring The Sword of Gandalf the White -
UC1265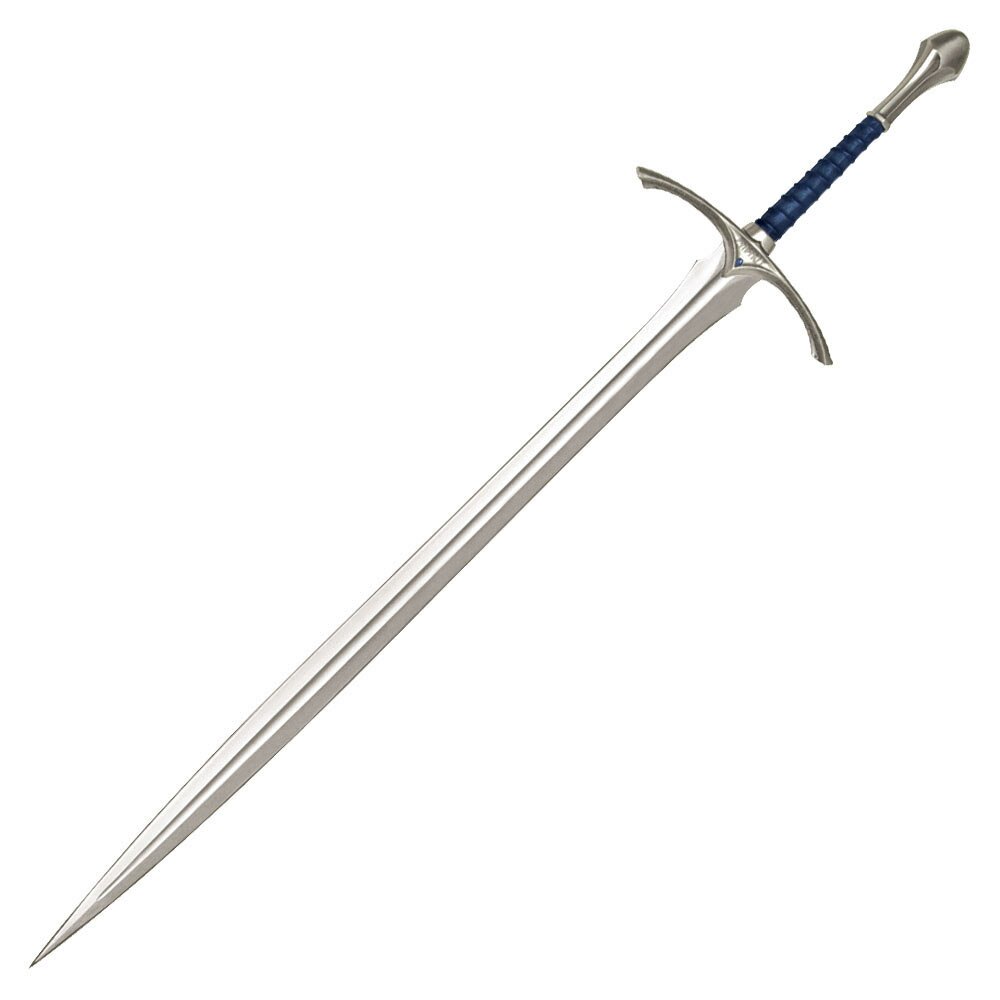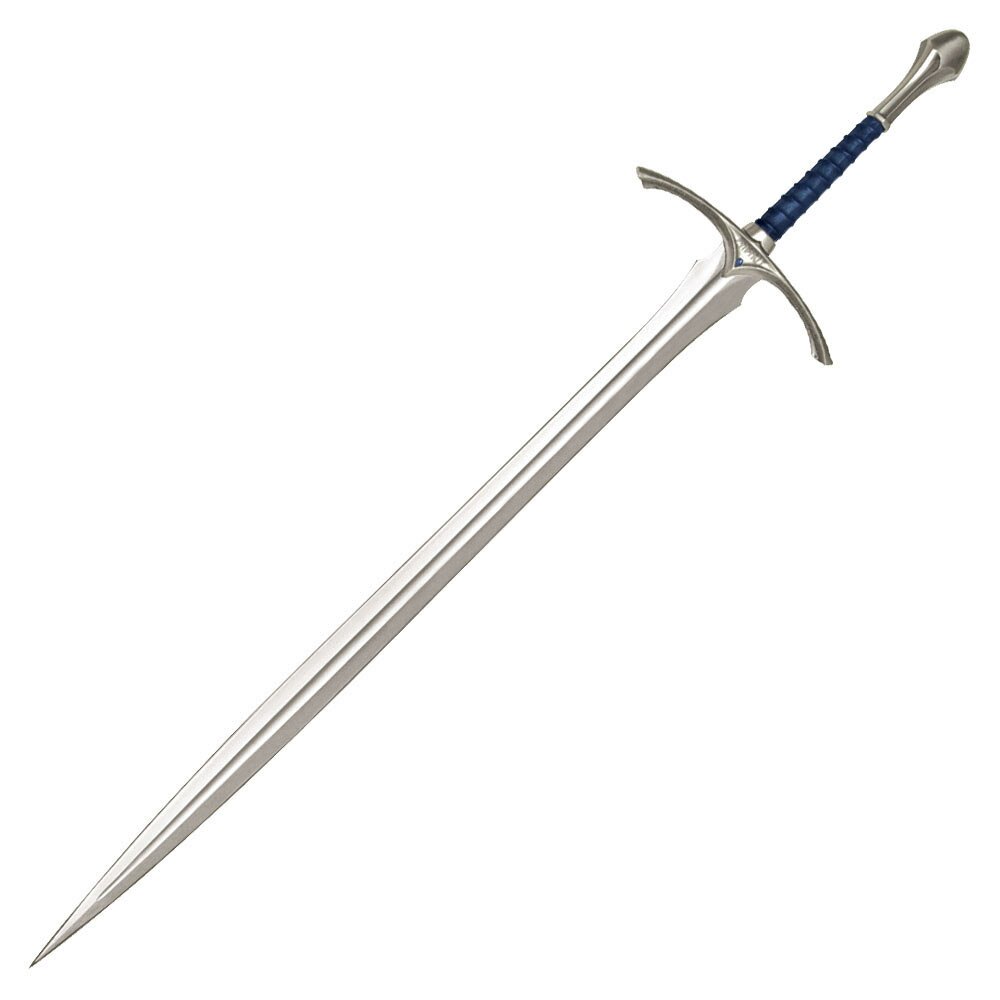 LOTR Glamdring The Sword of Gandalf the White
Glamdring sword from the Lord of the Rings Movie. Made by United Cutlery. Each piece comes with a certificate of authenticity.
Blade Material: Tempered 420 J2 stainless steel.
Handle Material: Solid metal crossguard and pommel with antiqued metal finish and engraved Elven Runes. Genuine leather-wrapped handgrip. Rat-tail tang construction.
Plaque:10" X 16-1/2" X 5/8" wood. Wood grain finish with silk-screened designs.
Customers who bought this item also bought: