Kit Rae Mithrodin sword -
KR0025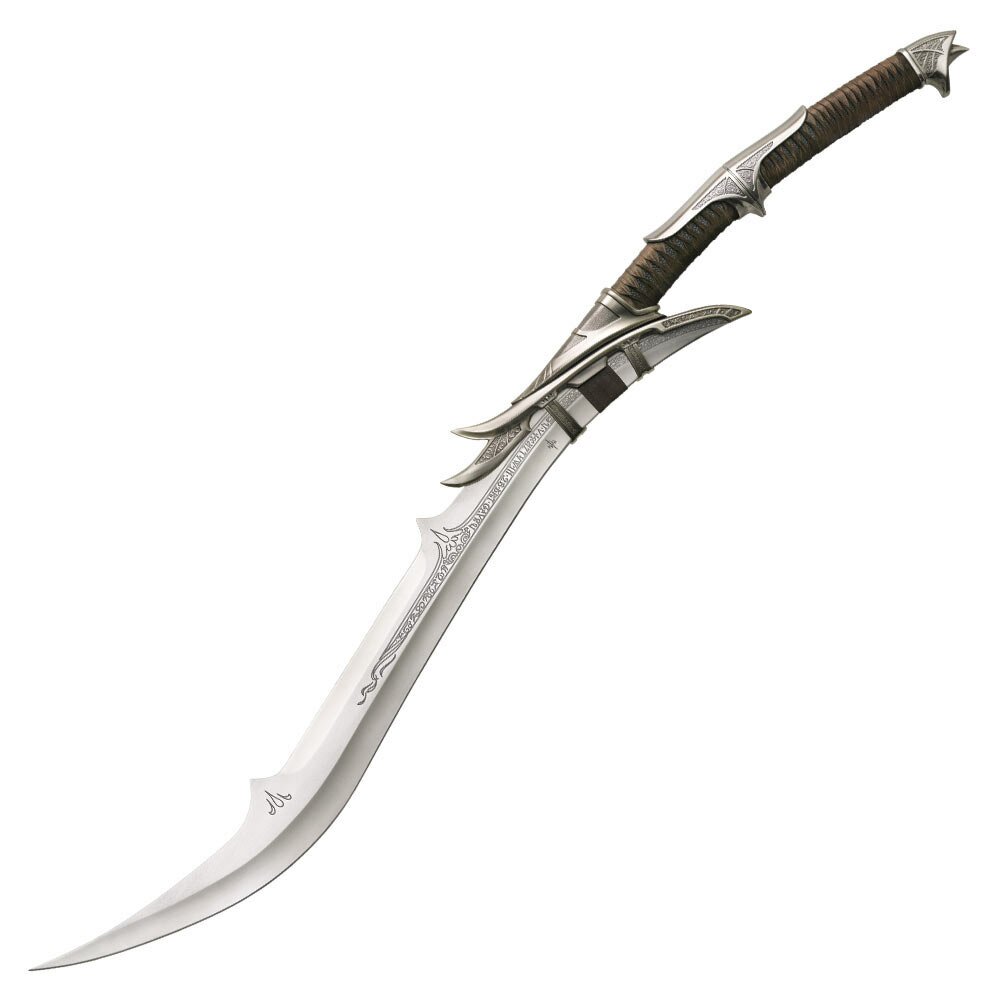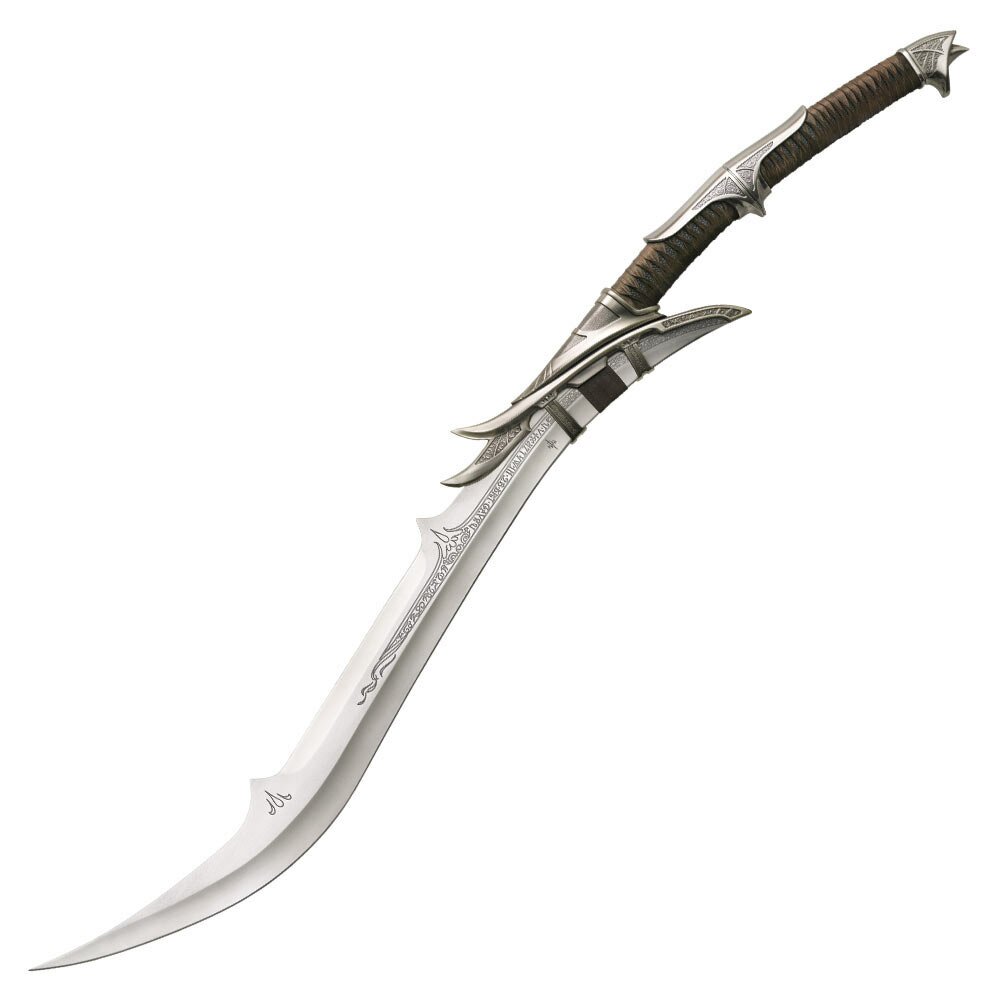 Kit Rae Mithrodin sword
Swords of the Ancients Collection - Mithrodin Sword.
This adult collectible features finely detailed solid metal parts, a genuine leather-wrapped grip and a stainless steel blade. Each sword is individually serialized and marked with the Kit Rae emblem on the blade to ensure its authenticity and includes an art print by fantasy artist Kit Rae. The painting, "Battling the Horde", depicts Toukol and Estea fighting to escape the Uldurin guards.

The Mithrodin Sword was forged by Toukol, a young Elven farrier and blacksmith. On its blade he engraved his maker mark, "Honor ruled by steel", in the Anglecal runes, and "By blood I am the protector of the sacred steel", in Annundtal, the language of old Annundos. The hilts were crafted of wood scaled in black whale hide, hardened in resin, and bound in leather, with cast and chiseled metal fittings.
Customers who bought this item also bought: